Reader's Choice: Laura's Ultimate Pilates — Top Fitness Club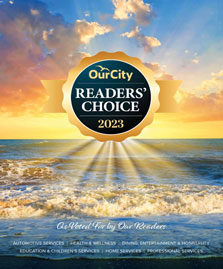 For the tenth consecutive year Laura's Ultimate Pilates has received the Top Fitness Category in the Reader's Choice 2023 for Coral Springs and Parkland! Click here to read why.
Come join us for innovative Pilates programs. At Laura's Ultimate Pilates you can change your body from the inside out — strengthen your abdomen and back while you build flexibility, strength, endurance and coordination. We look forward to meeting you. See our Class Schedules page for options.
For New Clients Only – Our Welcome Package!
For a limited time we're offering our "Welcome Package" which includes a 60 minute private training session and your choice of one of the following group classes:
Reformer / Tower Level I
Reformer / Tower Combo
Reformer Cardio Interval
Ultimate
All for only $75.00